Lazy W Angus Ranch
Tom & Judy Freund
Phone: 701.968.4048
Cell: 701.351.0096
Wayne & Marguerite Freund

7846 Hwy 281
Cando, ND 58324

Lazy W Angus Ranch History
The Lazy W Angus Ranch started raising angus cattle in 1962, 4 1/2 miles north of Cando, North Dakota.
We purchased our first 5 heifer calves from a long time angus breeder, Wesley Moore, of Cogswell, ND. Our first angus bull was purchased from Clyde Barks of Snowrest Angus of Egeland, ND. The bull's bloodline was Peace Garden Eileenmere 054. Other sire bloodlines are Hi Guy, Viking, Patriot, Mr Angus, Krugerrand, Stockmaker, Objective, Mytty In Focus, TC Stockman 365, GT Maximum, McCumber Mr Wix 204, B/R New Frontier 095, New Design 878, SAV Net Worth, and SAV Final Answer.
Our ranch consists of approximately 100 registered angus cows.
---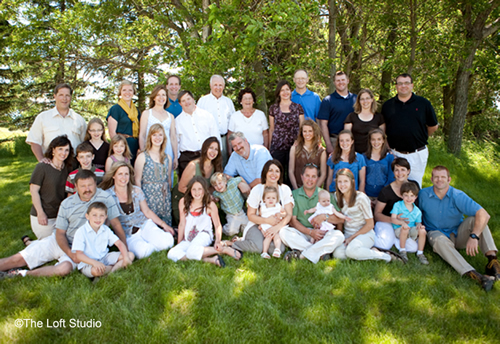 Wayne and Marguerite have nine children and several grandchildren.
Mary Freund-Braun
Kathleen (Freund) Hanson
Jacqueline (Freund) Simmons
Tom Freund (and wife Judy)
Julie (Freund) Marsh
Anne (Freund) McCallum
Carla (Freund) McDonald
Jason Freund
Meghan (Freund) Grenier

All of the above family members have been involved in the development of the Lazy W Ranch as they grew up.